COVIDRIVE welcomes one new vaccine company to the consortium
Bavarian Nordic has joined COVIDRIVE, a public-private partnership for COVID-19 vaccine effectiveness monitoring in Europe.
13 July 2022 – Bavarian Nordic has joined the COVIDRIVE consortium and officially become COVIDRIVE partner. Bavarian Nordic will further contribute to the assessment of the effectiveness of COVID-19 vaccines in Europe to support the region's public health response and address the vaccine companies' regulatory obligations.
With the inclusion of Bavarian Nordic, COVIDRIVE, which brings together public institutions, small and medium-sized enterprises and vaccine companies, has a total of 12 partners. COVIDRIVE's first study, focusing on COVID-19 vaccine effectiveness against hospitalization,
started in September 2021 and has recruited over 4000 patients across 7 sites in 4 different European countries.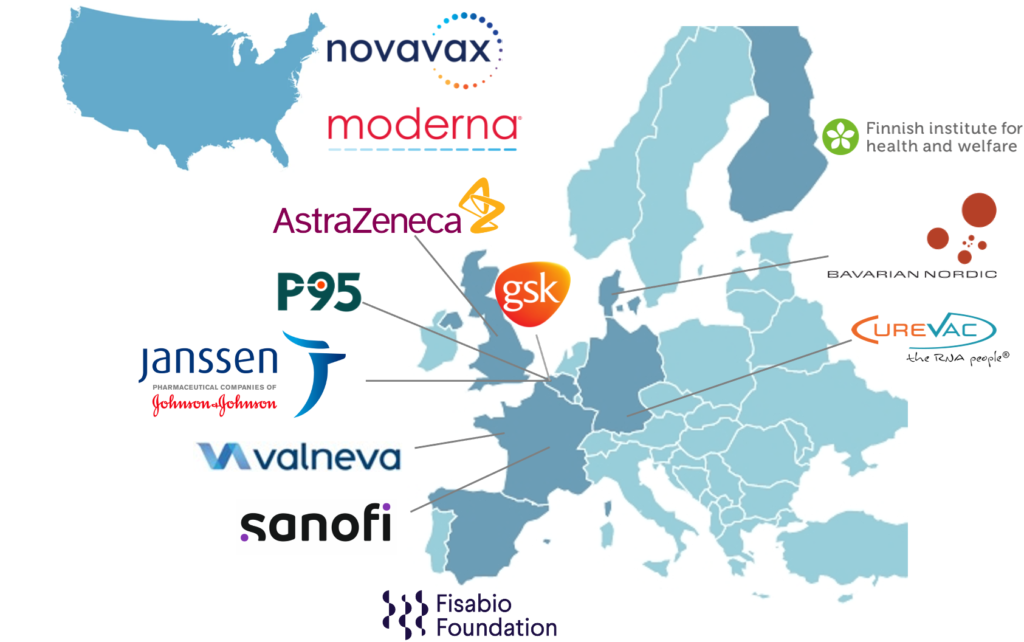 Bavarian Nordic (https://www.bavarian-nordic.com/) is a fully integrated biotechnology company focused on the development, manufacturing and commercialization of vaccines for infectious diseases and cancer immunotherapies. The company is headquartered in Copenhagen,
Denmark. Bavarian Nordic is developing ABNCoV2, a next-generation COVID-19 vaccine candidate, using a capsid virus like particle (cVLP) technology displaying the receptor-binding domain of the SARS-CoV-2 spike protein. ABNCoV2 is being developed as a universal booster
vaccine, i.e., it is intended for use as a booster to any other type of COVID-19 vaccine; a goal is to create longer-lasting vaccine protection. Bavarian Nordic has completed the Phase 2 clinical development of the vaccine and a pivotal Phase 3 trial will be initiated in August 2022 with a licenced mRNA-based vaccine (Comirnaty®) in the comparator arm of the study.
As a brand new COVIDRIVE partner, Dr Bernard Hoet, Vice President of Medical Strategy at Bavarian Nordic, commented on the company's participation in the consortium and the value of multi-stakeholder initiatives to monitor the effectiveness of the COVID-19 vaccines.
"COVIDRIVE is a very interesting consortium set-up, allowing for the generation of strong evidence of the effect of COVID-19 vaccines after implementation. Bavarian Nordic is happy to be able to use this set-up to demonstrate the impact of its novel COVID-19 vaccine in a real-life
setting, after licensure."
About COVIDRIVE
COVIDRIVE is a public-private partnership launched in 2021 to address the joint need to monitor COVID-19 vaccination programmes for public health institutes in Europe and to assess brandspecific COVID-19 vaccine effectiveness (CVE) for the companies as part of their regulatory
obligations. For more details on COVIDRIVE please check our website https://20.216.183.235
If you would like to request a COVID-19 vaccine effectiveness study and/or participate as a partner/study site in COVIDRIVE, send an email to the following address: info@20.216.183.235